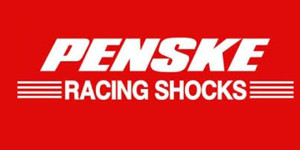 Drag racing is a relatively new growth area for PRS although dampers were supplied to Pro Stock in the 1990's. In 2007, PRS developed new components and shock absorbers for the drag market.
Since then, they have become a leading supplier of shocks and struts in various series and support technicians are available at many events.
PRS has gone on to win multiply Pro-Stock and Pro-Mod championships in both NHRA and ADRL. We are the majority supplier in both Pro-Stock and Pro-Mod and continue to develop and tune with our latest technologies.
We are also becoming very strong in other suspended classes such as Top Sportsman, Stock, Super Stock and even Motorcycles.
Unmatched customer support combined with the best products and innovation allows PRS to enjoy a loyal customer base in all levels of professional motorsport and beyond.
Visit The Official Penske Racing Shocks Website HERE:  http://www.penskeshocks.com/
Also On FACEBOOK HERE: https://www.facebook.com/pages/Penske-Racing-Shocks/148469445188502
Penske Racing Shocks Twitter FEED: https://twitter.com/PenskeShocks