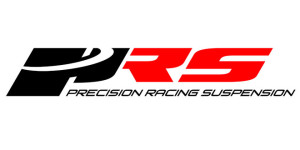 Regardless of which sanctioning body you are a part of, most of you have known Adam Lambert as the face of Penske Racing Shocks for nearly the last decade.
Lambert has been with Penske for 14 years where he started in the Short Track world. He quickly became the manager of the NASCAR department and helped them grow for the next 6 years before starting the DRAG division in 2007 where he has been ever since. With extensive product knowledge, he quickly became NHRA's 'go to' guy for all suspension needs…not only when it came to products. Adam has consulted closely with some of the sport's top crew chiefs on product development, set-up and race day decisions.
With Penske's blessing, Adam branched off in late 2014 to start Precision Racing Suspension where he has linked up with Strange Engineering as a major distributor. He will continue to work with Penske and continue to offer you the same products and support you've grown to expect from him as well as much, much more.
http://www.precisionracingsuspension.com/
https://www.facebook.com/PrecisionRacingSuspension/
Precision Racing Suspension (PRS, INC.)
85 Maidencreek Rd
Fleetwood, PA 19605
Adam Lambert: 484-266-9020
Owner & builder
adam@precisionracingsuspension.com
Courtney Enders Lambert
Office Manager
ce@precisionracingsuspension.com